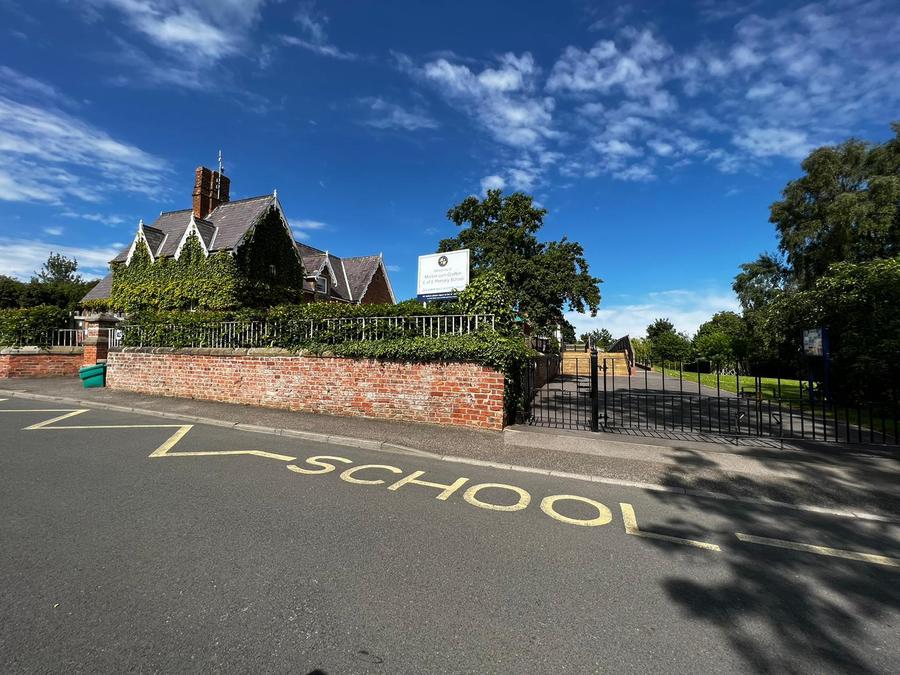 Curriculum
Curriculum Overview
At Marton cum Grafton CE (VA) Primary School and Preschool, we follow the Primary National Curriculum 2014 and Early Years Foundation Stage Curriculum. This includes the core subjects of English, Mathematics, Science, Computing, Religious Education and Foundation Subjects of Design Technology, Art and Design, Geography, History, Physical Education, Music and Personal, Social, Health Education (PSHE).
We aim to provide opportunities for children to flourish as independent, confident, reflective and successful learners with high aspirations who are able to make a positive contribution to their community and the wider society, locally, nationally and globally.
Children are encouraged to have a growth mindset; they evaluate their own learning and are self-motivated to improve making them determined in their quest to succeed.
There is a high focus on nurturing children's moral, spiritual, social and cultural understanding to ensure that children are well prepared for life in modern Britain.
Our children feel safe and valued due to the excellent pastoral care and nurturing approach. Learning behaviours of being ready, respectful and safe are developed and lived out through the values of kindness, courage and respect.
We emphasise first hand experiences and benefit from the rich history and geography of our local area, by embedding our curriculum in the children's own environment. Exciting and memorable experiences are developed for each topic, such as dance and drama workshops coming into school, educational day and residential visits, enrichment days and activities including a 'Rainforest Café, art and maths days. Wherever and whenever possible, we take our learning outdoors, engaging in fieldwork, outdoor pursuits and hands-on scientific enquiry. We plan opportunities to practise and consolidate mathematical knowledge and writing skills through our cross-curricular approach to learning.
As a Church of England School our curriculum is distinctive in promoting Christian values and the teachings of the Anglican Church. Studies are supported by first hand experiences such as visiting our village Church or other local Christian Churches and visits to other places of worship to widen pupils' knowledge and understanding of the wider world.
Phonics and Reading Schemes
At Marton cum Grafton Primary School we believe that all our children can become fluent readers and writers. This is why we teach reading through Little Wandle Letters and Sounds Revised, which is a systematic and synthetic phonics programme. We start teaching phonics in Preschool and follow the Little Wandle Letters and Sounds Revised progression, which ensures children build on their growing knowledge of the alphabetic code, mastering phonics to read and spell as they move through school.
Homework

We believe that:
• Homework supports the Keep-up philosophy and ensures that children meet or exceed age-related expectation
• Homework should have a clear purpose and be achievable by all learners
• Homework must have a clear impact on pupil outcomes
• Homework should not contribute to unnecessary workload for teachers

Our Homework Expectations:
• All children to read at home at least 4 times a week
• Prerequisite maths skills to be practised at home, including times tables, number bonds and procedural fluency
• Additional, tailored homework can be used as a strategy for vulnerable learners, where further support at home will ensure that the child 'keeps up' and makes good progress
• Homework will not consist of tasks or worksheets that teachers mark
Please see our detailed plans for each year group below and our curriculum strategy.
| Name | |
| --- | --- |
| McG RE LTP 2022.pdf | Download |
| Long term KS2 2022-2023.pdf | Download |
| NC detailed Two Year Long term Y1_Y2.pdf | Download |
| Long Term Plan- YR 2022.pdf | Download |
| Elevate Teaching and Learning Assessment Policy.pdf | Download |
| McG Learning Journeys.pdf | Download |
| Curriculum Strategy May 2022.pdf | Download |
Showing 1-7 of 7
If you require further information on the curriculum school follows please contact us.